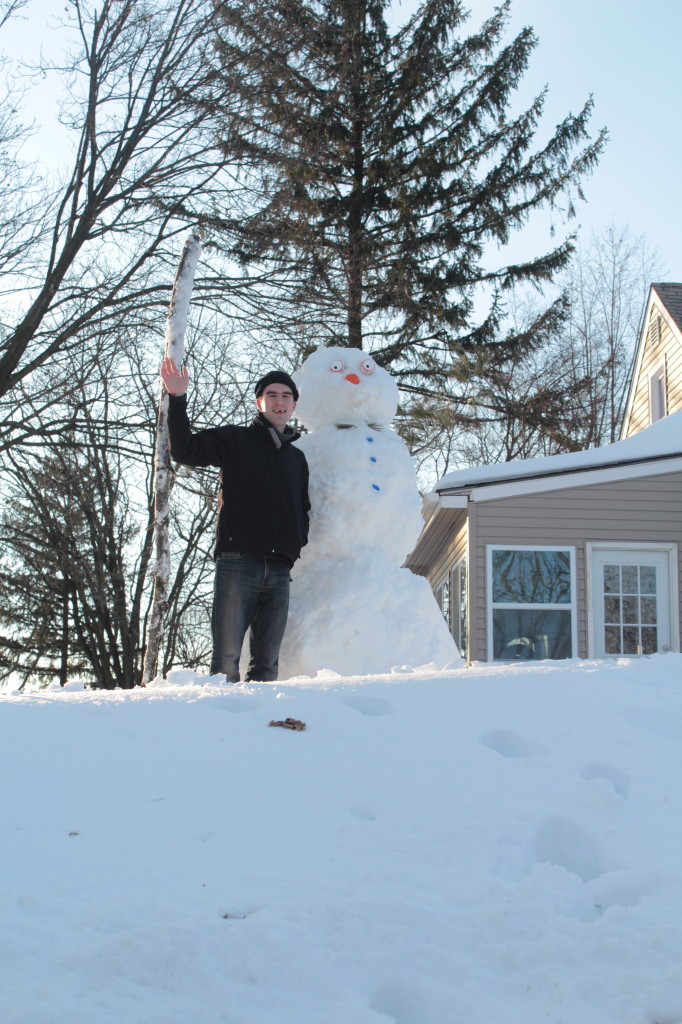 My "Annual" Snowman, 2014 Edition
This is my "annual" snowman for 2014. He's about 7 feet tall; I'm slightly in front of him. His arms are a bit hard to see, but one goes out to his walking stick, and the other is raised to his left, waving to the passing cars.
Wipe that snow off your shoulder, Mr. Snowman.
14th of February, 2014
More Posts